NOTICE : "Parent Consent Forms" must be filled out, signed and dated for all events or activities not held at our usual meeting place Harold T Barrett Jr High School. This is a Scouts Canada requirement. Consent Forms will be supplemented with a "Physical Fitness Certificate". Thank you for your cooperation. Effective Jan 2001 we can now use the new "List Type Consent Form" for Tours & Fundraisers.
NOTICE : In order to insure the safety of your children. Cubs must be escorted to all events including regular meetings by an adult. Please come in to the meeting hall with your Cub for drop off or pick up. Thank you for your cooperation.
Mar 13 2006, March Break - no meeting.
Mar 20 2006, Law Awarness Badge.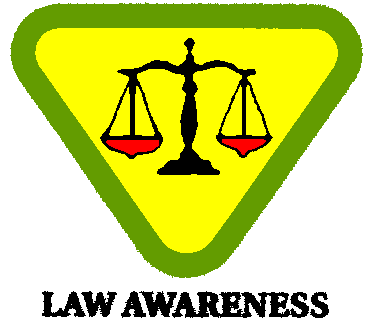 Mar 27 2006, Pet Show - bring pictures of your pet or an amimal you would like to have as a pet. Be prepaired to show the pictures and tell something about it.(pet care badge).
Apr 3 2006, Tour of Richardson Animal Hospital 6:00PM sharp. 15 Cobiquid Rd. Accross from the Petro Canada. The tour is approximatly 1 hour & 15 min. Please be ready to pickup your Cub at 7:15. Uniform Required.
Apr 10 2006, We can't meet at HTB School so we will meet at Akela's Place ...Emergency meeting place ... build Emergency Shelters. Green Star

Part B 4,6
Apr 17 2006, Easter - no cub meeting.
Apr 19 2006, Wed Scout Trees, pledge drive. Meet at HTB Jr High, our area includes Barret Woods, Green Forest, Trinity. Uniform and Consent form required. Parent participation is requested.
Apr 24 2006, Badge Bonanza, be ready to be tested for all the badges you think you have earned and some we think you may have earned. Also we will have a short hike and discussion. All Scout Trees forms must be returned inorder to be in the draw.
Apr 29/30 2006, 2nd Beaver Bank Group Camp - to be held at Fun Forest Camp , details to follow.
May 01 2006, No Meeting. We just got back from camp and have trees to plant later this week.
May 3 2006, 6:00 to 7:30 Scout Trees planting. Fun Forest Camp, 1901 Beaver Bank Road.
May 8 2006, A Colony Swim Up. Other years we would be visiting their pond however their meeting place is not available so we will have the swim up at HTB School.
May 13 2006, Halifax Region Cub Fun Day - This annual event will take place at York ReDoubt. Pre Registration is required by March 21. $5.00 Consent form & uniform shirt & necker required. please dress for the weather and remember we are next to the ocean, it will be colder at York ReDoubt than back home in Beaver Bank. Meet at HTB Jr High 8:00AM to car pool to the event, we will be back around 4:00-4:30PM.
May 15 2006, CANCELLED 2 bussy weekends.
May 20 2006, Jamboree on The Trail - Meet at the Brown Hall 10AM. Bring a bagged lunch and a pack to carry it. We will be exploring Victoria Park in Truro(89k). Parent participation is greatly encouraged. some car pooling will be required. Uniform and Concent form required.
May 22 2006,Victoria Day, no meeting.
May 29 2006, Closing Party. Hot Dogs & marshmellows - Last Cub meeting, party at Akela's. 55 Sidhu Dr. treats appreciated. Fire and hot dog roast. This will be our official closing for the 2005-2006 season but certainly not our last event.
Jul 1 2006, Canada Day Parade (9:00AM) - This will be 2nd Beaver Bank's 7th entry in the Canada Day Parade in Lr. Sackville. (2005 the parade was cancelled by parade mashall due to extremely bad weather) The parade route is from the Sobey's parking lot, 752 Sackville Drive to The Rock Church parking lot, 222 Sackville Drive. I am told that's 2.7km. The parade starts at 9:30AM, all Cubs should be at the Sobey's parking lot no later than 9:00AM. Uniform and Consent form required. Tender pads should have their Cub Uniform. You may ride your bike or walk. Cubs may be picked up at the Rock Church parking lot. parents are welcome.

Schedule subject to change

Back to B Pack