Bottle Drive, Saturday Jan 3, 2015. Thank you for the support.
Note: If we missed you, please contact us, we are happy to make arrangements to pickup your bottles.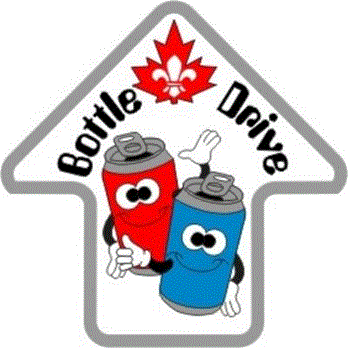 Our Christmas Tree lot was a big success.
Thank you to everyone who purchased trees, and of course the volunteers selling them.
Join Now, So you missed the registration event on Sep 10 that's ok, you can still join. Contact us or show up at one of the meetings, please bring a registration form and fee of $145.
We will welcome you whether you are Beaver aged or an adult, we have the Scouting fun you have been looking for.
Youth Participant Form
Adult Volunteer Form
New Name Flash, Designed by our Venturer Company, this new name flash will be issued to all 2nd Beaver Bank members in the 2013-2014 Scouting season. If you want one you will have to join.
Say Thanks, Thank a Scouter for Outstanding Service.
Click here to thank a Scouter for outstanding service to Scouting or the community. Scouts Canada will evaluate your recommendation and award commendations and medals to deserving Scouters / Scouters in Training.
Scouts Canada launches new Uniform March 25 2011, Cheif Commissioner Steve Kent announces the new Scouts Canada Uniform which is to be available through the Scout Shop September 1 2011.
Members are welcome to contnue to wear their current uniform. New Uniform